Fox River, Waukesha, WI
We had a lot of rain in Southeastern Wisconsin last week. Rain on our already saturated ground meant flooding in some areas. The Fox River swelled, swallowing up the scenic walkways on its banks.
60th and Mill Road, Milwaukee, WI.
The interior of my 2001 Mustang. A total loss.
I was lucky to only lose a car. Many people lost family heirlooms and some even lost their houses. Sewerage backups into homes meant that much of what got wet was not at all salvageable - it became a health risk.
Plenty of company in the deep water.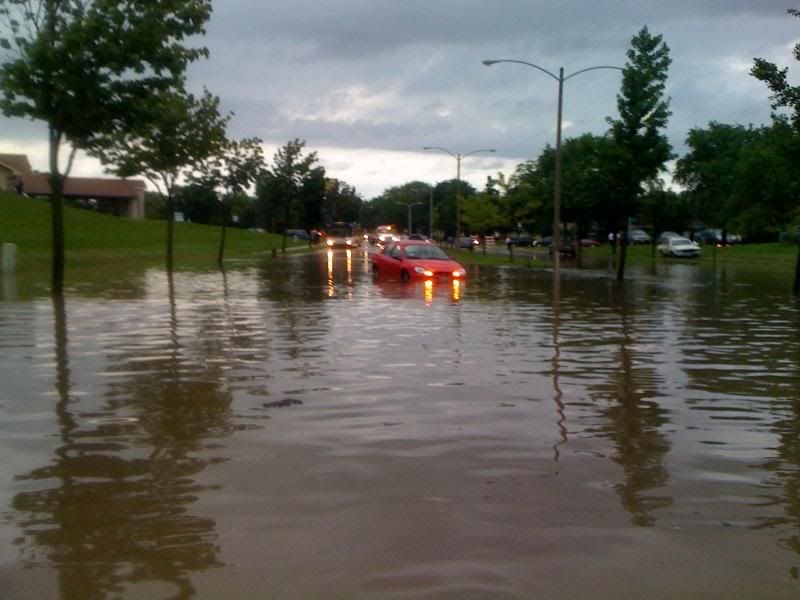 To put it all into perspective, one young man lost his life when his car was swept from the road and into a fast-moving creek. The whole thing was a damn shame.